---
---
Cutting A Watermelon Like A Chef with These Creative Watermelon Slicers..!
Cold juicy watermelon must be the summers' ultimate thirst quencher, are you agree? You can cut watermelon into rounds, wedges, slices, or cubes, or even scoop out the flesh with a melon baller. However, when faced with cutting a giant watermelon, it can be hard to know where to start.
This watermelon slicer comes with one automatic cutter blade, just push the watermelon slicer tool into the watermelon, watermelon cubes come out automatic. Watermelon cutting ruler helps you to measure 0-2 cm. cubes as your ideal size.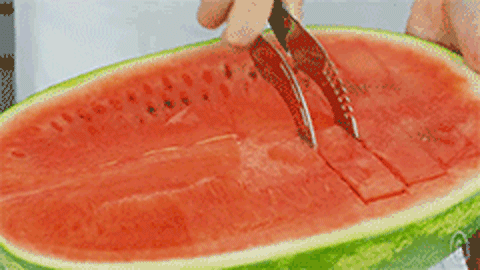 Stainless steel 18/8 Watermelon Slicer is a serve easy tool to allow quick cutting and serving of watermelon cubes smoothly and easily. Watermelon gets the cubes you imagined with just one easy step, just push it. Quickly and effortlessly cuts into the watermelon fruit; allowing for fast and easy serving straight out of the melon cube onto the plate. Make your own watermelon salad in one minute, enjoy refreshing watermelon cubes hassle free without dealing with a drippy mess.
Time to build our bond.
At Dexi Owl , You inspire us to Get you unique products that people truly love. And if you are not satisfied with our products.
Don't worry! We have a way.... We'll happily refund you on any purchase made from Dexi Owl within 30 days .
Free Shipping on All Products
We promise to keep support available 24*7
---